We have outlined the top 10 anniversary gift ideas this year! Make this anniversary one to remember with these awesome gifts!
According to one survey, nine in ten Americans said that they married their significant other because they loved them.
If your anniversary is coming up, you may be wondering how to show your significant other that you are still just as in love with them as the day you got married.
We have outlined the top 10 anniversary gift ideas this year! Make this anniversary one to remember with these awesome gifts!
1. Scrapbook
One of the most popular anniversary gift ideas is making a scrapbook of your memories shared together.
With how many people have cameras on their smartphones, you are bound to have a lot of pictures and little souvenirs that you could include.
You could put a receipt from your first date and include photos and write down other memories as well.
You can put as much effort into making one of these as you want; there is plenty of room for you to get creative. There are also companies that will make a scrapbook for you.
Regardless of which option you choose, this will be a collection of your guys' story for years to come.
2. A Journal
Regardless of whether you've been with your partner for a few years or twenty. There is always more to discover about each other.
You can use your anniversary as a way to know them even better by giving them a journal. You could give them a regular journal for them to write in, or you could get a set for both of you to write to each other.
There is also a journal that you can buy that asks you a question every day for three years. Each day, you write down your answer to that question, and when you look back and see how much you've changed and grown.
There are also questions focused on your relationship inside the book. You and your partner may be surprised at what the other one writes down, and you will even grow closer because of it.
3. Food
Food is always a good choice. Candy is an even better choice.
You can order all kinds of boxes of chocolates or anniversary style assortments. You can share them together or eat them all on your own.
If candy isn't an option, there are also other kinds of edible gifts you can give. For example, you can order tins of specialized popcorn that comes with chocolate, spicy seasoning, or other fun flavors.
You could also order an Edible Arrangements fruit basket or an assorted gift basket. The possibilities are endless.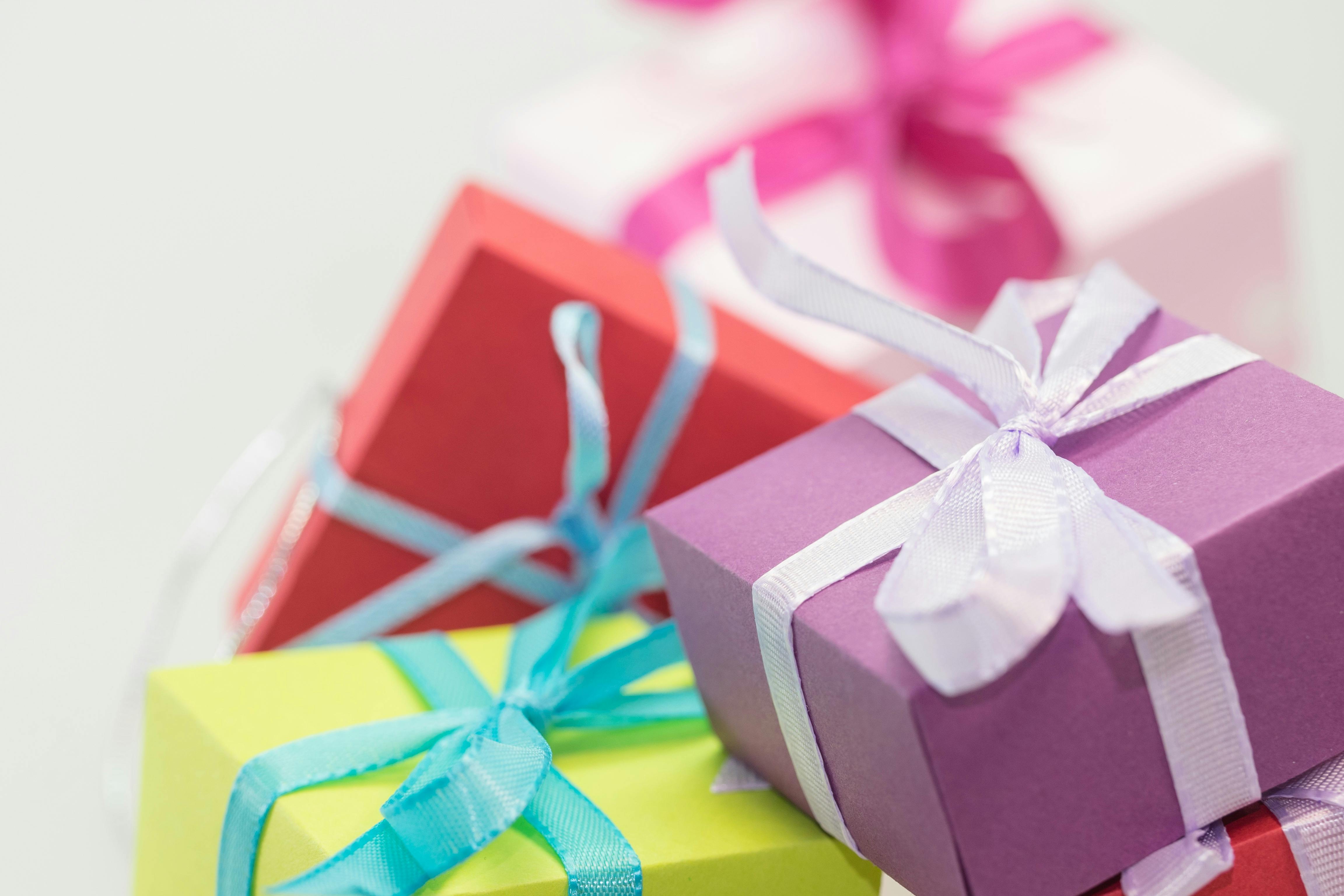 4. Flowers
Getting a giant bouquet of their favorite flowers is always a good idea, but you could also take it a step further.
You could try and find a florist to replicate your wedding bouquet. This is a really thoughtful way to show that you care and to commemorate and remember your anniversary.
If you remember your wedding florist, you should contact them and see if they will be able to put it together. If you don't have access to contacting them, you could always try and find someone to replicate it as closely as possible.
5. Something Personalized
Getting your partner something personalized is also a great way to show your affection for them.
There were all kinds of websites and companies that will personalize just about anything for you. From coffee mugs to keychains to flasks — they can do it all.
The key to personalizing something is to think about something your significant other uses every day. Something that seems mundane. You should take that and turn it into something that will be incredibly special to them and remind them of your relationship.
6. Jewelry 
Jewelry is also another classic anniversary gift.
Perhaps it could be a necklace to commemorate how long you've been together, or another ring or band to add to the wedding ring.
However, jewelry doesn't have to just be for the ladies. There are all kinds of couples jewelry out there as well.
7. Alcohol
If you both enjoy unwinding with some alcohol, getting them a bottle of their favorite might be a good idea.
Whether it's vodka, whiskey, or wine, this will be sure to put a smile on their face. It's also a great way to make sure that you get to spend some quality time together.
Save money from going to an overcrowded bar, and just enjoy a night in together with a few drinks.
8. Matching Clothes
Matching clothes can also be a cute fun way to show that you care about each other.
There are all kinds of couples T-shirts out there that you can wear together. If you are into cheesy humor, there are plenty of those out there, like ones that say "If found, return to my wife."
If you wanted something a bit copulationier, you could also get matching underwear. This can be a fun way to connect and bond with each other as well.
9. Polaroid Camera
A polaroid camera could also be a good gift idea.
Polaroid cameras are slowly making their way back into popularity, and it's a great way to make some memories together.
One great thing about Polaroids is that it develops and prints the picture right then and there, so you have an actual, tangible photo. That means that it won't sit on your hard drive for years, just waiting for you to order a printed copy of it.
You could decorate your home together with it, or put it somewhere so that you always have a reminder of the two of you, like in the back of your phone case.
10. A Surprise Date Night
A surprise date night is also another idea if you just want to spend more quality time together.
This could be as fancy or laid back as you want, depending on the person you're in a relationship with. You could go back to where you had your first date and relive all your memories.
Or you could try somewhere new and have some new memories to enjoy later on your next anniversary.
Get More Anniversary Gift Ideas Today!
These are only a few of the anniversary gift ideas out there; there are plenty more.
It can be hard knowing what to get your partner, but you do know them better than anyone.
If you need more inspiration or help, feel free to check out our other blog posts!